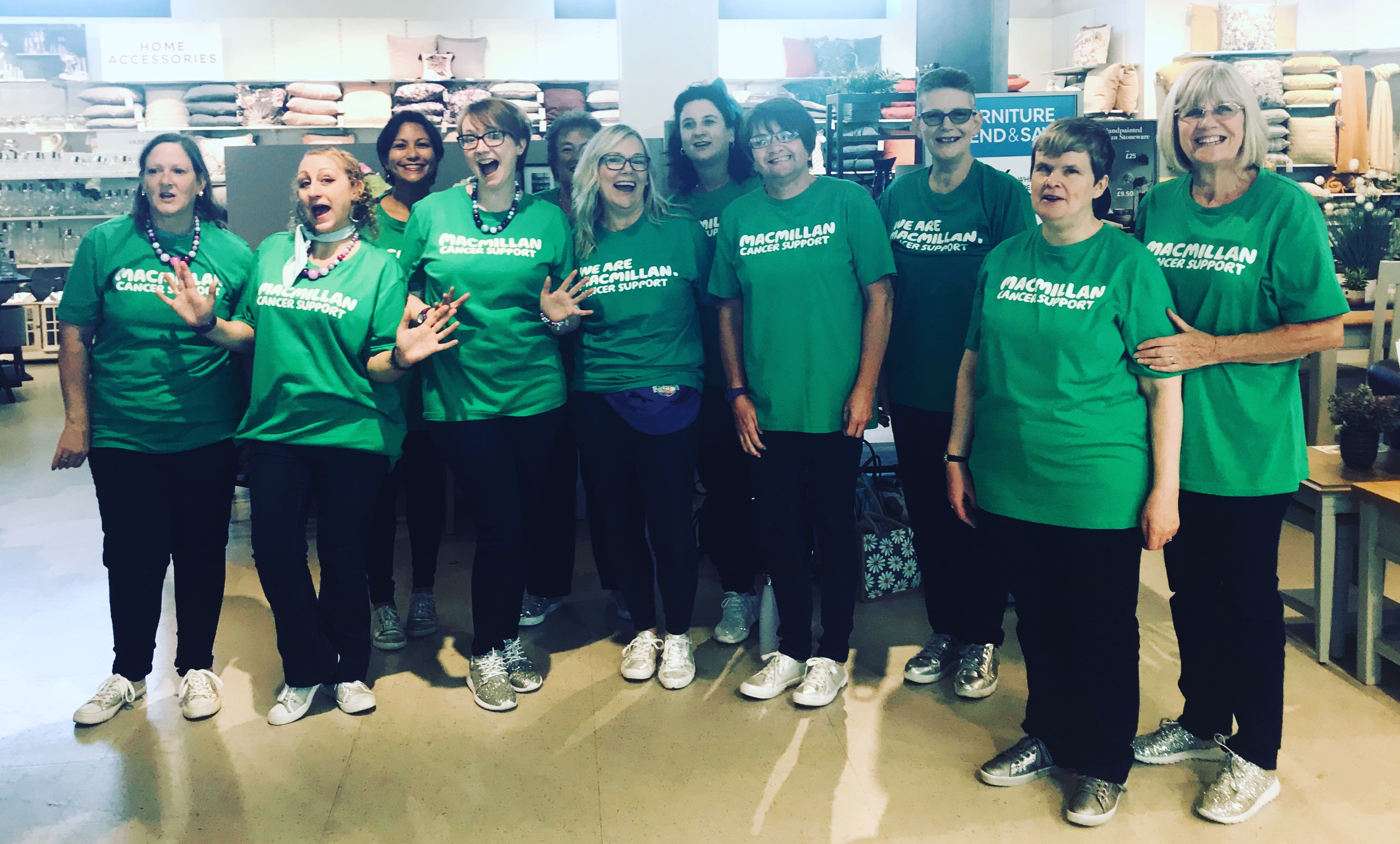 Phew, what a busy September we've had, here at More Harmony! It was wonderful to see some new faces at our 4-week Learn To Sing course and we are so proud of all the fabulous ladies who came along and worked so hard. It's not easy to learn new songs in a short time, especially when you're also getting to grips with singing in harmony and mastering correct posture and breathing technique etc, but our course members threw themselves into the challenge and the outcome sounded fantastic!

We've also been out and about a lot, over the last few weeks. In fact, on Saturday 14th September, we had two sing-outs in one day! Firstly, we performed at Marks And Spencer in Truro, as part of their incredible fundraising efforts for MacMillan Cancer Support.
We were thrilled to discover that £100 was raised during the hour we sang! This is a cause that means a lot to us as a chorus and we were delighted to play a part in Marks And Spencer's fundraising day for them.
There was little chance to rest for the More Harmony girls though, as we then travelled from Truro to St. Issey, to perform at the church as part of the village Flower Festival! We shared the bill with the Shipwrecks and a lot of fun was had. It's always lovely to catch up with other local singing groups!
October promises to be a busy month, too; keep an eye on our social media for details of any events we'll be holding in order to raise funds for our trip to Germany in December!
Finally, would you believe that it's now time for us to start working on our Christmas repertoire?! Summer feels like it was only five minutes ago, but we're already getting ready to break out the festive favourites! If you're a woman aged over 16 and you're looking to get into the spirit, pop down to Wadebridge Ambulance Hall and join in, Thursday nights from 7:15pm. And don't forget to get in touch if you'd like to book us for any Christmas events you have coming up - we get booked up early for the festive period, so don't miss out! You can drop us a line at contact@moreharmony.co.k or look us up on social media.
Here's to another happy, successful month of singing!

Emma Tofi