A Bright start to 2020 for more harmony!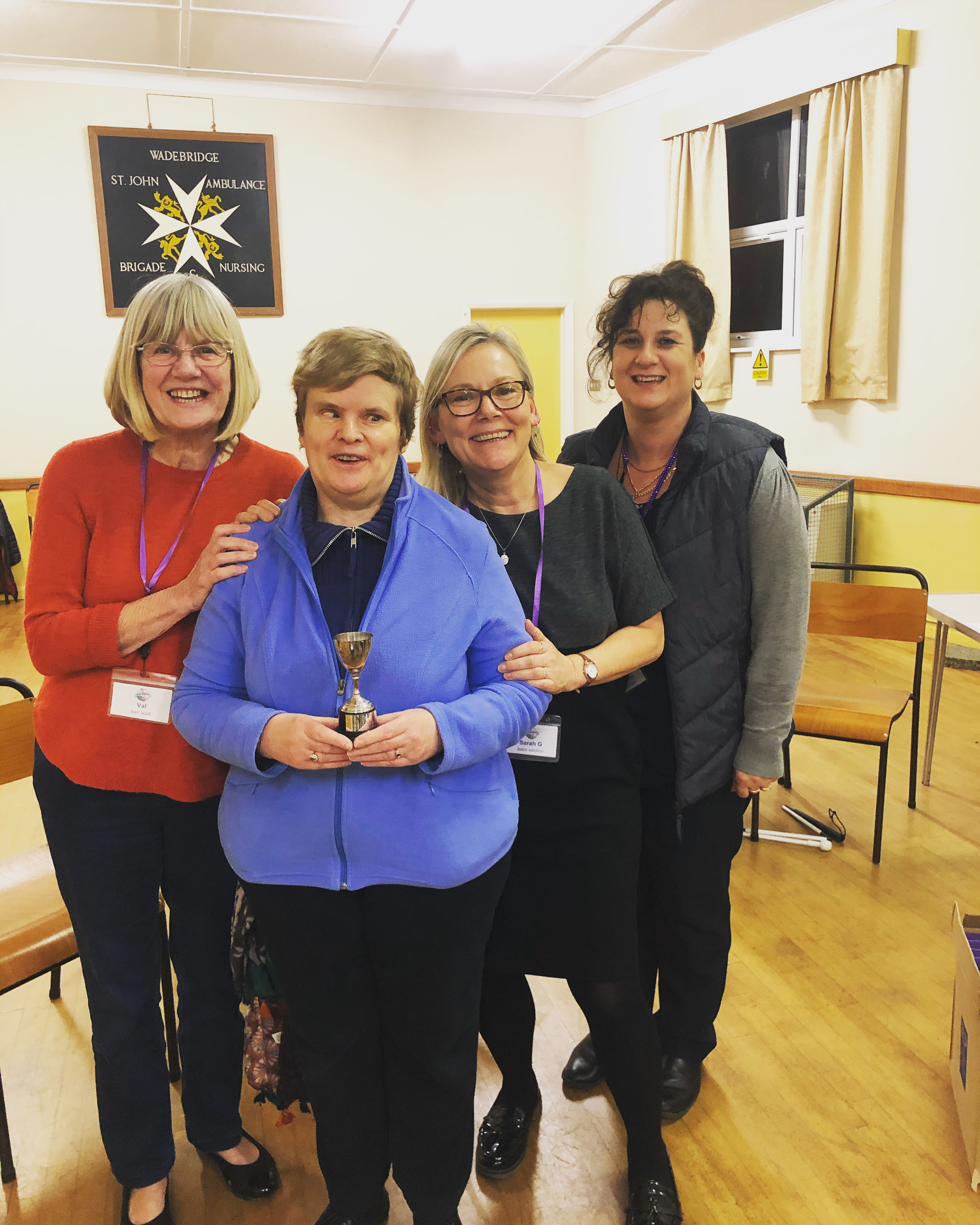 There is nothing lovelier than returning to rehearsal at the start of a brand new year, to be greeted not only by familiar friends, eager to get back into the swing of things, but by several new faces, too! Here at More Harmony, we are thrilled to have welcomed some brilliant new singers to our chorus in the last few weeks. Our aim for 2020 is to continue to grow in strength and numbers, so to be off to such a fabulous start is beyond anything we could have hoped for!
There are changes happening behind-the-scenes, too; we recently held our AGM and had the chorus committee has had a re-jig. Sarah Goodall, our chairman for the last three years, has stepped down, to be replaced by a double act of myself and Sarah Guy, taking on the shared role of co-chairman. We have big shoes to fill; Sarah Goodall's passion, enthusiasm and drive saw the chorus through our name change and rebranding back in 2018, as well as our triumphant trip to Germany, last December! We are all incredibly grateful to her for her hard work and dedication to More Harmony.
Of course, our AGM was also a chance to recognise and honour some of our incredible chorus members. As always, we voted for our "Barbershopper of The Year," and it speaks volumes about the amazing women we have singing with us that we simply couldn't choose just one winner! Instead, the award was split between Val Metcalfe, Denise Stawski, Lowenna Cowling and Sarah Goodall. This year also saw the inaugural presentation of the Pauline Gobbitt Award for Musicality. This is a very special award, chosen by our MD and presented in memory of our founder member, who sadly passed away last year. The very first recipient was Lowenna Cowling, our Tenor Section Leader. Lowenna has shown huge commitment over the last twelve months, capping off a triumphant year by singing in Germany in front of over 400 people. The award was richly deserved and we are all thrilled for her and hugely proud of her achievements.
2020 is already looking to be a busy and exciting year for More Harmony. It's our tenth anniversary in September and we're very much looking forward to sharing that celebration with as many people as possible! Keep an eye out for details of how you can get involved and where you can see us performing.
All that remains for me to say is a belated happy new year from all of us at More Harmony Women's Barbershop Chorus, and don't forget, if you're a woman aged 16 or over and you're looking for a new hobby, come along to Wadebridge Ambulance Hall, Thursday nights from 7:15pm!
Emma Tofi