MORE HARMONY ARE TEN!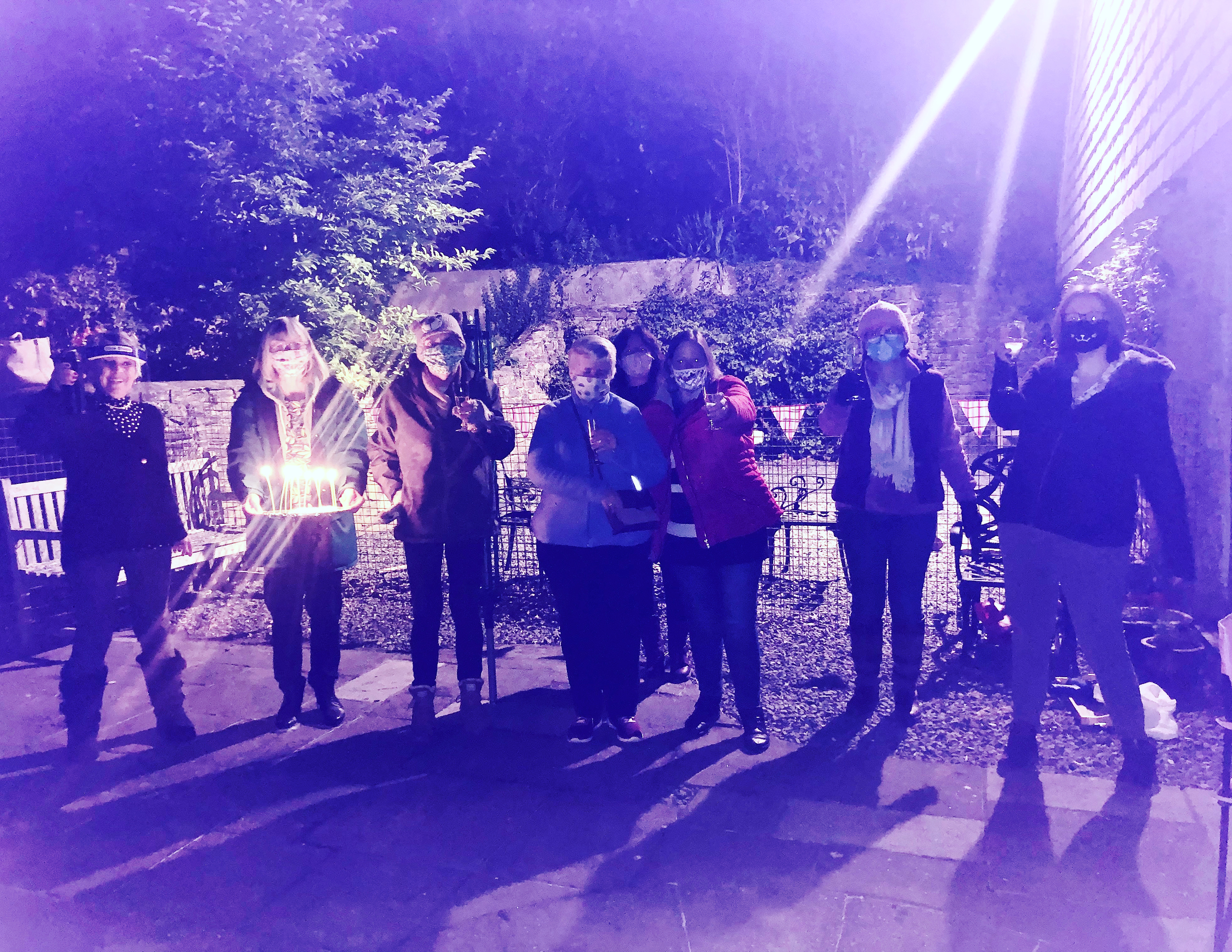 There are some occasions that simply have to be celebrated and an important chorus anniversary is definitely one of them. Today, More Harmony turns ten years old and last night, a few of our members gathered (outdoors and all wearing masks!) for a screening of a specially made documentary, celebrating our history, praising our present and looking to what the future may hold for us.

On September 13th 2010, when friends Catherine Hudson and Pauline Gobbitt officially began "Moor Harmony," they were not only starting a chorus, but founding a barbershop family. The intervening ten years have seen enormous highs as well as lows, but the sense of friendship, warmth and support between the members remains as strong as ever, as does the chorus' commitment to making singing as fun and inclusive as possible. It's this welcoming atmosphere - often mentioned by new members and visitors alike - that we immortalised in our chorus motto after our name change in 2018: "More Friendship, More Fun, More Harmony!"

Over the last decade, More Harmony have strutted their stuff on a variety of stages - big and small, at home and abroad. We've had some amazing singers come through our doors. We've created incredible friendships, toasted successes and shed tears for those no longer with us. In all we've ever done, the belief that anyone can sing has remained an integral part of our ethos. You don't need to have any experience. You don't have to be able to read music. You just have to want to give it a go. More Harmony is, to quote our bass section leader Sarah, "a home for all singers." That's what makes it such an incredibly special place.

The last six months have been strange for us . We'd long anticipated celebrating our 10th anniversary with a big concert, singing our favourite songs for a large audience and sharing the stage with other singing groups. Covid-19 put paid to those plans. Indeed, it put paid to our chorus way of life, full stop. Gone were the weekly rehearsals, full of laughter and song, replaced by video chats, virtual performances (thanks to the wonders of technology!) and, eventually, small, socially-distanced, outdoor section practises. But despite the strangeness of the situation we find ourselves in, the chorus remains an integral part of our lives and we look forward to the day we can all meet again in Wadebridge Ambulance Hall, to sing our hearts out together once more.



Until then, we'd all like to say a very big HAPPY BIRTHDAY to this joyous, determined, life-changing chorus!

Our heartfelt thanks go to Pauline and Catherine, for having the drive and the vision to set up a brand new chorus all those years ago. To every MD who has shared their knowledge and experience with us, especially to our fabulous Lesley, whose guidance and support has made us the chorus we are today. To every member to ever have walked through our doors - past, present and prospective - you each bring something unique and wonderful to our group. To every family member who has been driven slightly batty by hearing the same song over and over, as our members practise at home... And to every audience member whose encouragement and applause has kept us going at our lowest points and filled our hearts to bursting at our highest. THANK YOU.

Here's to the next ten years!

You can watch our exclusive documentary, Ten Years In Harmony, here for more memories, more stories and of course, More Harmony.