Virtual convention and rehearsal plans on ice!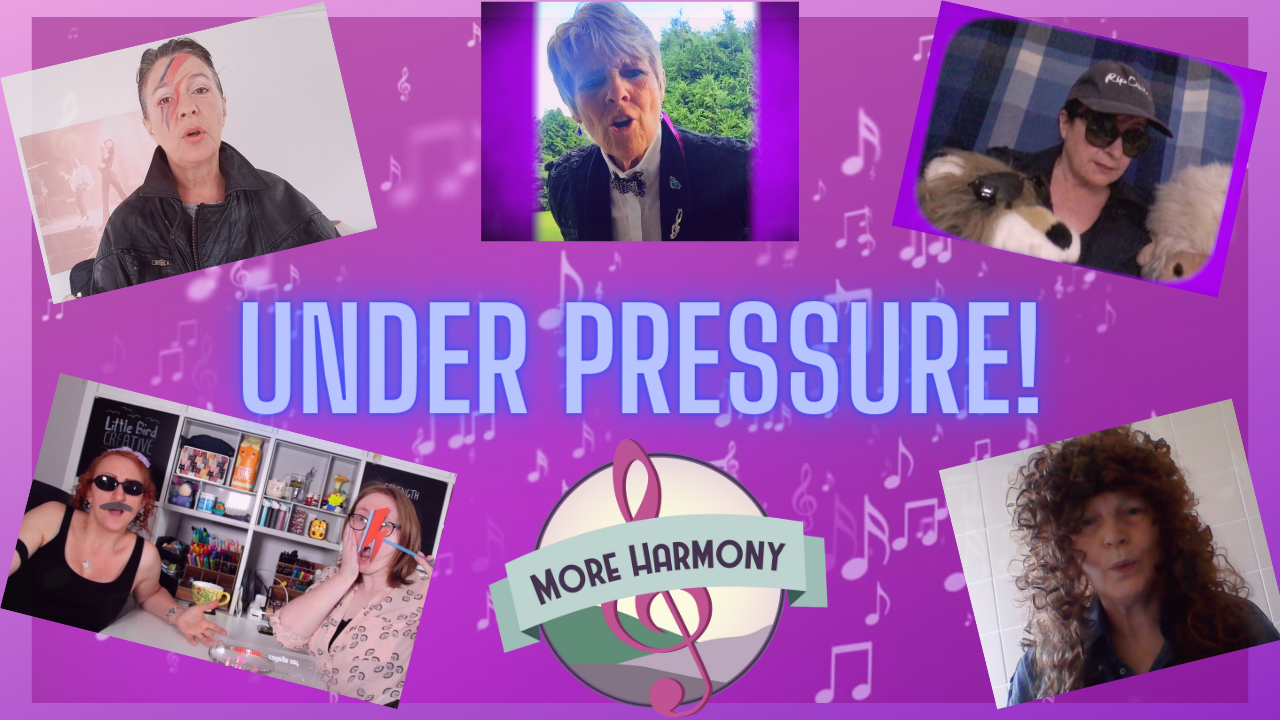 You know what they say about the best laid plans...

More Harmony were all set with a risk assessment in place and singers' masks direct from Broadway, ready to begin in-person rehearsals again for the first time since March. And then came Lockdown 2!

The safety and well-being of our members is always the most important thing to us, so we are back to video rehearsals for the time being, but we're still having fun, despite the disappointment of not being able to return to singing together in the Ambulance Hall just yet. We're working on our Christmas repertoire virtually and planning a music video to release next month, so keep your eyes peeled for that!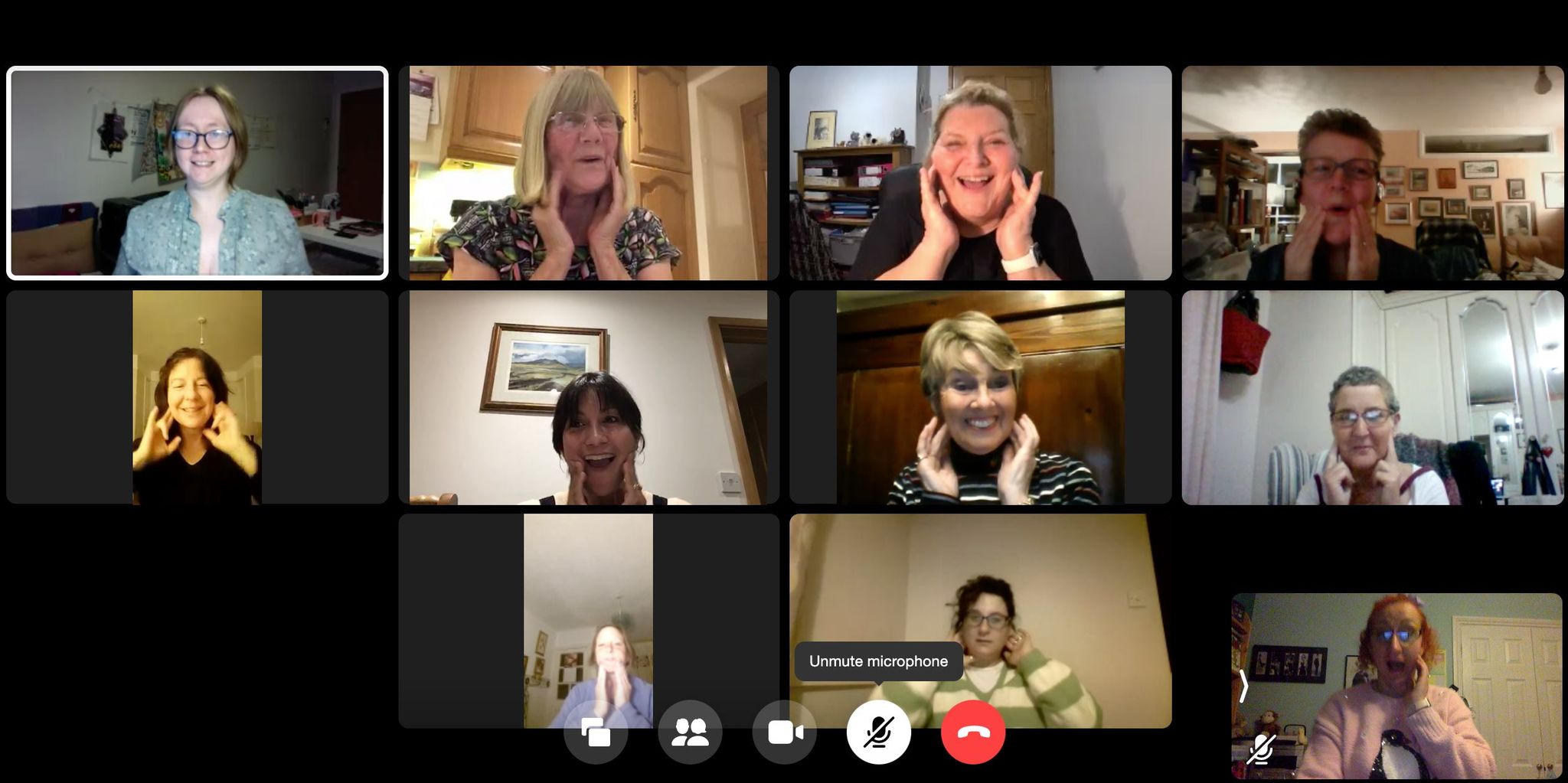 Speaking of music videos, we were excited to join in with LABBS' Big Weekend event, recently! In the absence of their annual convention, the Ladies Association of British Barbershop Singers held an online event instead, during which choruses from all over the UK sent in videos, showing what they'd been up to during this very strange year we find ourselves in. We were thrilled to submit a video for our MD Lesley's arrangement of Under Pressure, which we'd been learning at home and which Lesley put together the audio for using our individual recordings. We think it came out pretty well - you can watch the video by clicking the Under Pressure image above. As you'll see, we had an awful lot of fun dressing up for the video, which was put together by our PRO/Assistant MD Emma.

We very much hope to have a little in-person sing-song before the year is out, but we'll just have to wait and see. In the meantime, watch out for new video content coming soon and stay safe, everyone!