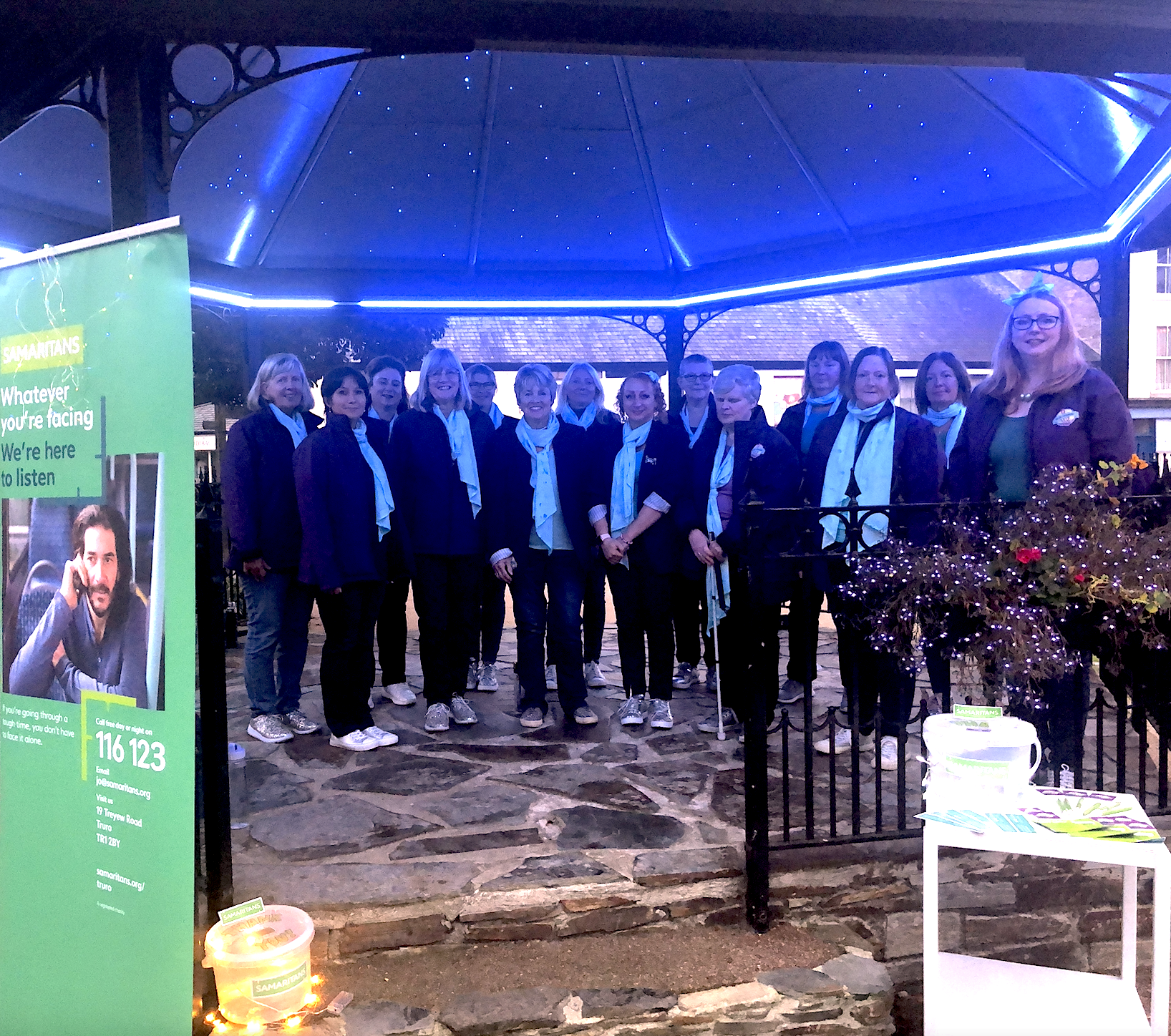 The weather may be getting chillier, but that hasn't dented the mood at More Harmony Women's Barbershop Chorus! On September 24th, we held our first sing-out in what felt like forever, when we performed at Camelford Bandstand, raising money for Samaritans of Cornwall. After what has been a difficult 18 months for so many of us, we felt that our local Samaritans branch was an ideal charity to support, particularly as the link between singing and positive mental health benefits has never been clearer! We were thrilled to be back in front of an audience again and incredibly proud to raise £156.59 for a charity close to our hearts.
Not only was it our first chorus sing-out since before the pandemic began, but it was the first ever More Harmony sing-out for three of our newest members, Alison, Helen and Jamie (singing tenor, bari and lead respectively). All three did amazingly well and as a chorus, we're pleased as punch to have still been picking up new members over the last year and a half!
As if that wasn't enough excitement, we took a chorus trip to the beach on September 26th, where we spent an evening shooting our music video for the LABBS Unconventional Convention. There was a lot of laughter as we made sandcastles, paddled and even found time to do a bit of singing…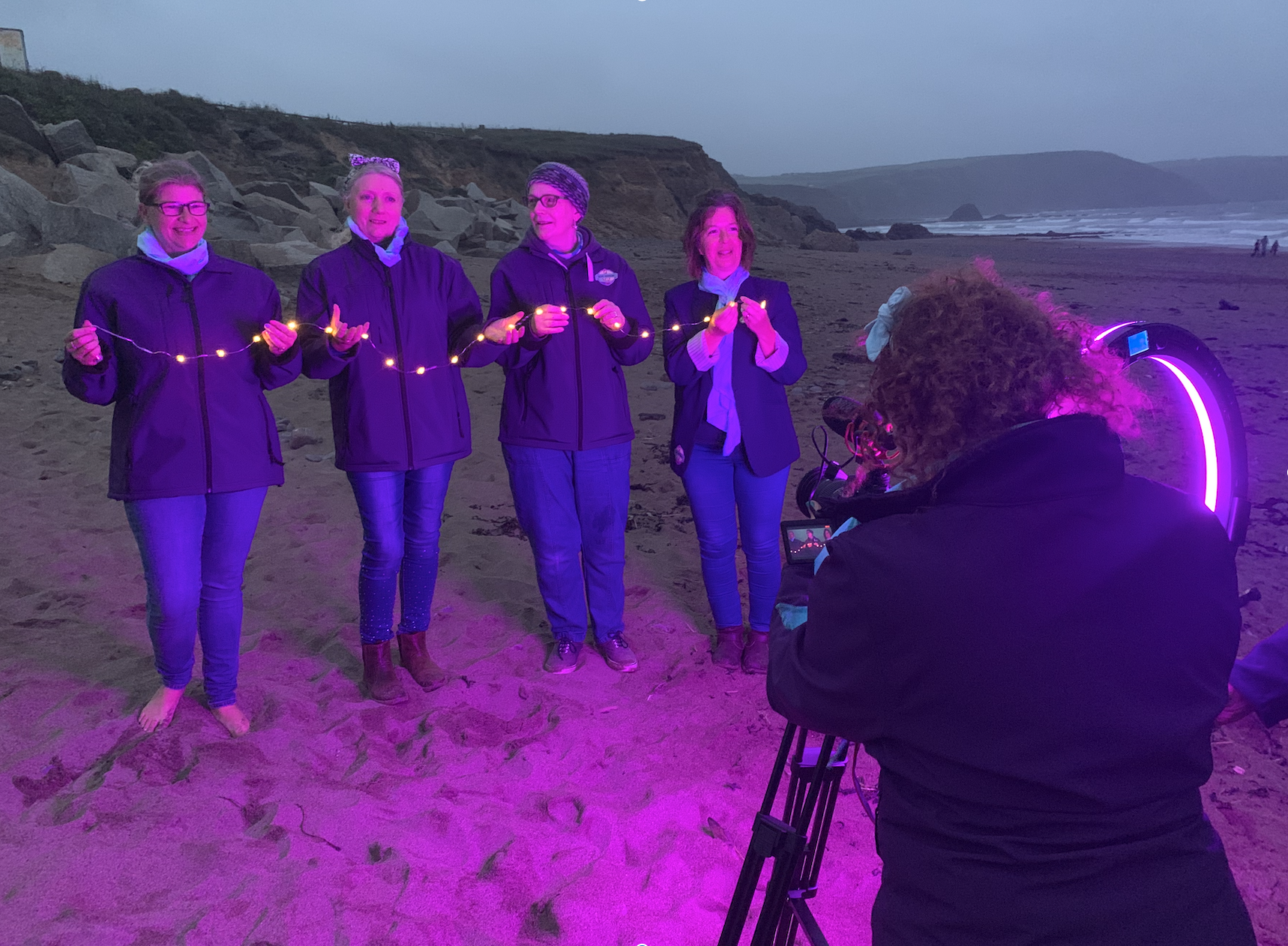 As the world continues to open up again and choruses have more freedom, we're looking towards 2022 with excitement. Our Music Team recently met to plan next year's repertoire and to discuss our goals for the coming twelve months. We can't wait to be singing in front of many more audiences and dazzling people with brand new songs!

Our small chorus has done the unthinkable over the last crazy year and a half and managed to not only stay afloat, but actually grow in numbers and strength! We are, however, looking to grow even further, still. If you're a budding singer, please do get in touch! We are particularly keen on finding new members for our bass section, so if you can spare one evening a week and you can hit those rich, low notes, please do drop in to Wadebridge Ambulance Hall on a Thursday night from 7:15pm, or send us an email for more info at contact@moreharmony.co.uk. Don't think we're only after the low notes however; whatever your range, if you love to sing, More Harmony could be just the place for you. You'll be joining a fun, friendly group and we can't wait to welcome you!