We hope you've had a fantastic March - ours has been abba-solutely brilliant!
Yes, this month we started work on a brand new Abba medley, featuring classic hits
Dancing Queen, Take A Chance On Me
and
The Winner Takes It All
. It's a complex arrangement and has really given us something to get our teeth into! We reckon it's going to be a real crowd-pleaser when it's ready to be sung in front of an audience, too. With the melody crossing into the bass part for two sections of the song, we're still definitely keen to gain some new singers in the lower register. Our amazing superstar bass Liz is currently singing a solo each week, so if you think you can hit those rich, deep notes and you'd like to come along and back her up, please do - no experience required, just bring your enthusiasm and we'll do the rest!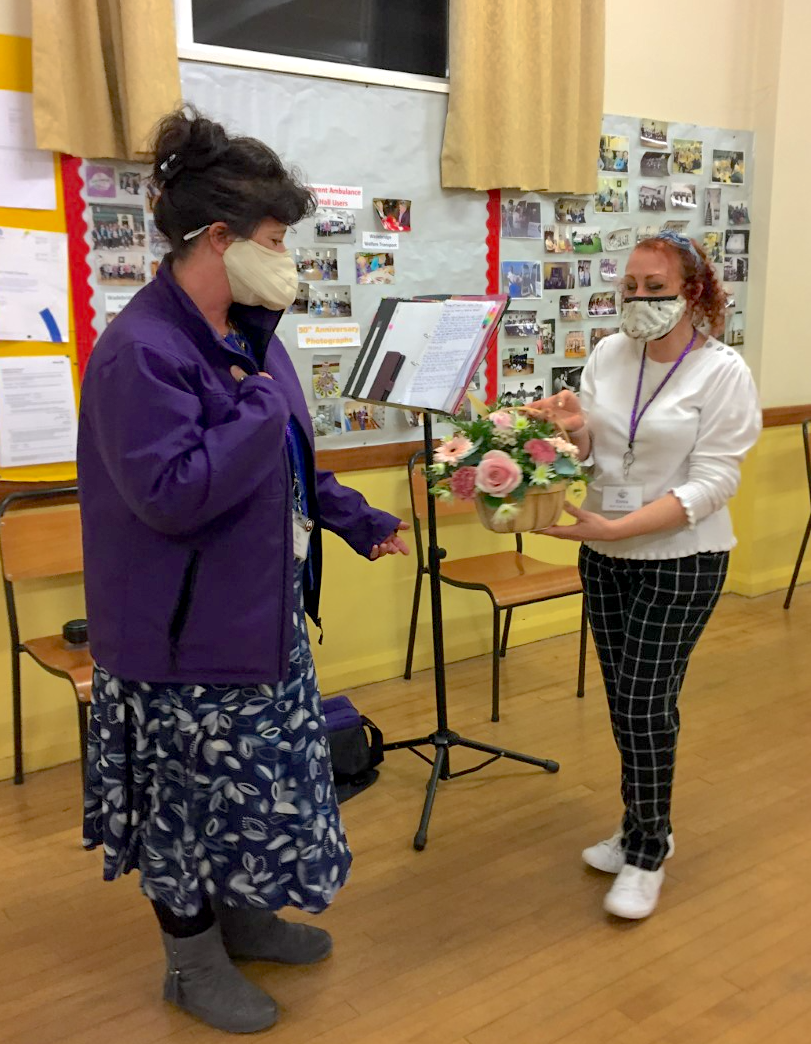 March saw three of our lovely members celebrate birthdays, including a rather special one for our tenor section leader Lowenna, who turned 50! She was presented with a beautiful basket of flowers from all of her friends at More Harmony and her fellow tenor Alison - also a March baby - brought a delicious chocolate cake for us all to share after rehearsal. See, you join chorus for the singing, you stay for the cake...
With Easter fast approaching, we'll soon be taking a fortnight's break from rehearsals (April 14th and 21st, to be precise!), but that doesn't mean that we'll all be putting our feet up and keeping our lips zipped - as if we could! We're currently very busy planning a day of busking in Bodmin, to help raise money for our charity of the year - Cornwall Samaritans - as well as to top up our own coffers as we look towards possibly competing at national convention next year. As we have two lovely members from the town already and we're hoping to expand, we're also planning to hold a recruitment day at The Old Library in Bodmin, during which any woman aged 16 or over is welcome to come along and spend the day learning a song with us, to give them a taste of what singing a cappella is really like! The date is still to be set, but it will be soon, so keep your eyes peeled!
And of course, you don't have to wait for a recruitment day - we rehearse every Thursday from 7:15pm at Wadebridge Ambulance Hall and if you're a woman who loves to sing, you're always welcome to come along and give it a go. We've gained three new members this year, with a fourth having recently decided to give us a try and we're thrilled with the positive feedback we've had from all of them - we really do strive to give a warm welcome and to make rehearsals fun.
That's all from us for this month, we hope you have a wonderful Easter if you're celebrating and we'll be back with news of our Bodmin singing sessions very soon!