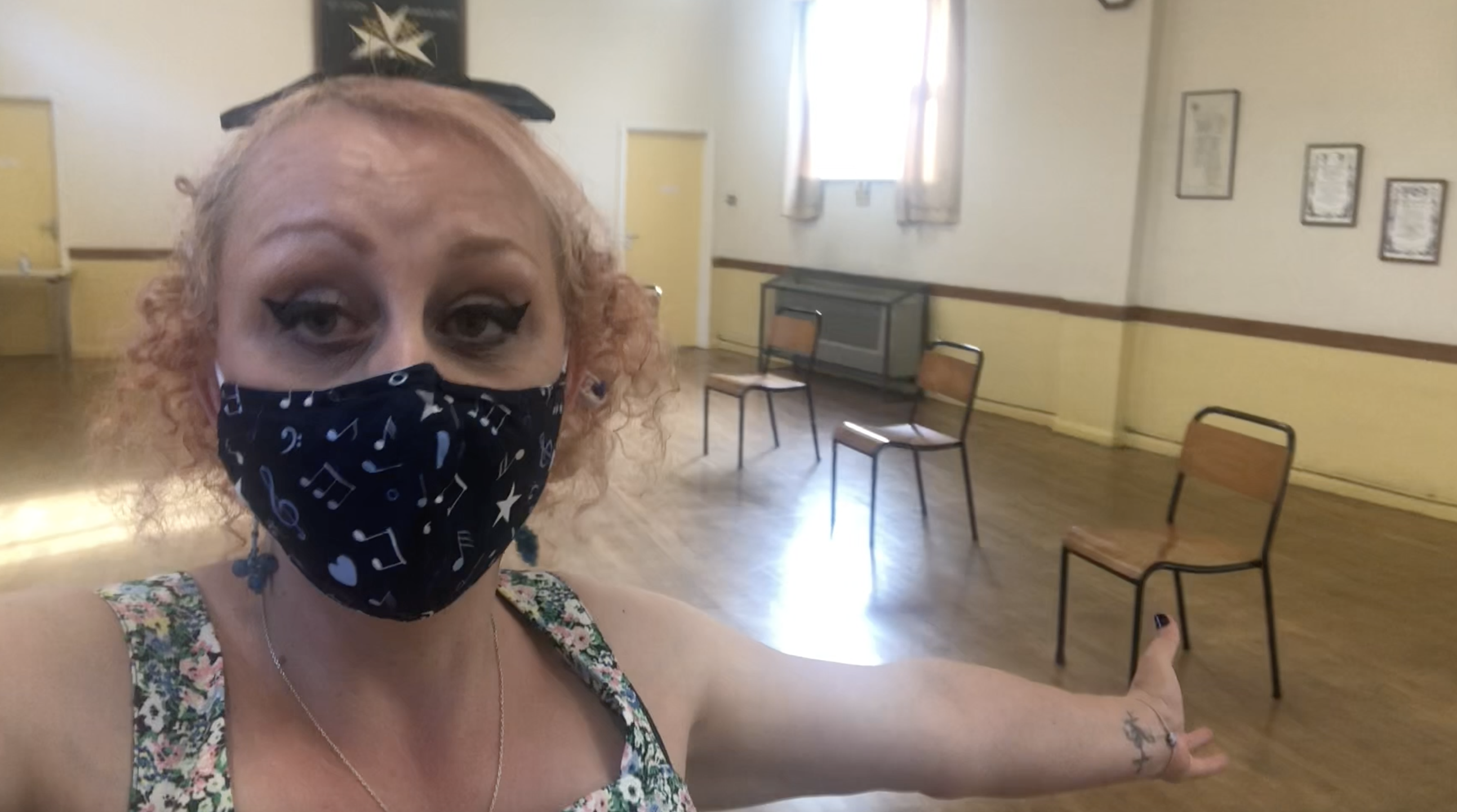 The sun is shining and as if we needed any more reason to be cheery, this month we've finally made our long-awaited return to Wadebridge Ambulance Hall! It's a very different style of rehearsal, with only six singers able to attend each week and each of those having to stand apart and wear a singers' mask. Our Director and AMD have been arriving early to open the windows and fire doors, position named chairs 2m apart (so everyone knows where to stand!) and distribute doggy bags to each singer, so they can take their own tissues and antibacterial wipes etc home to dispose of. We've even been doing temperature checks at the door! After the rehearsal, everything is wiped down and our Chairperson has been using the new
Well Rehearsed
app, to report a successful, Covid-safe rehearsal. It's definitely not the easiest way to sing together, what with the masks making us very hot and rather short of breath, but we're taking regular breaks and we'd rather be together in small numbers each week than not be able to sing together at all! That said, we are of course very much hoping that when restrictions ease on July 19th, choirs will finally be able to return to proper rehearsals, just as all other groups have been allowed to make safe returns to normality.
This week, we're actually testing out a new idea , with 6 singers rehearsing in the hall with our MD, whilst several more sing along outside the fire doors! Numbers are far less restricted when rehearsing outdoors, so we're hoping this might be a cheeky, yet crucially still
safe
way around the current limitations.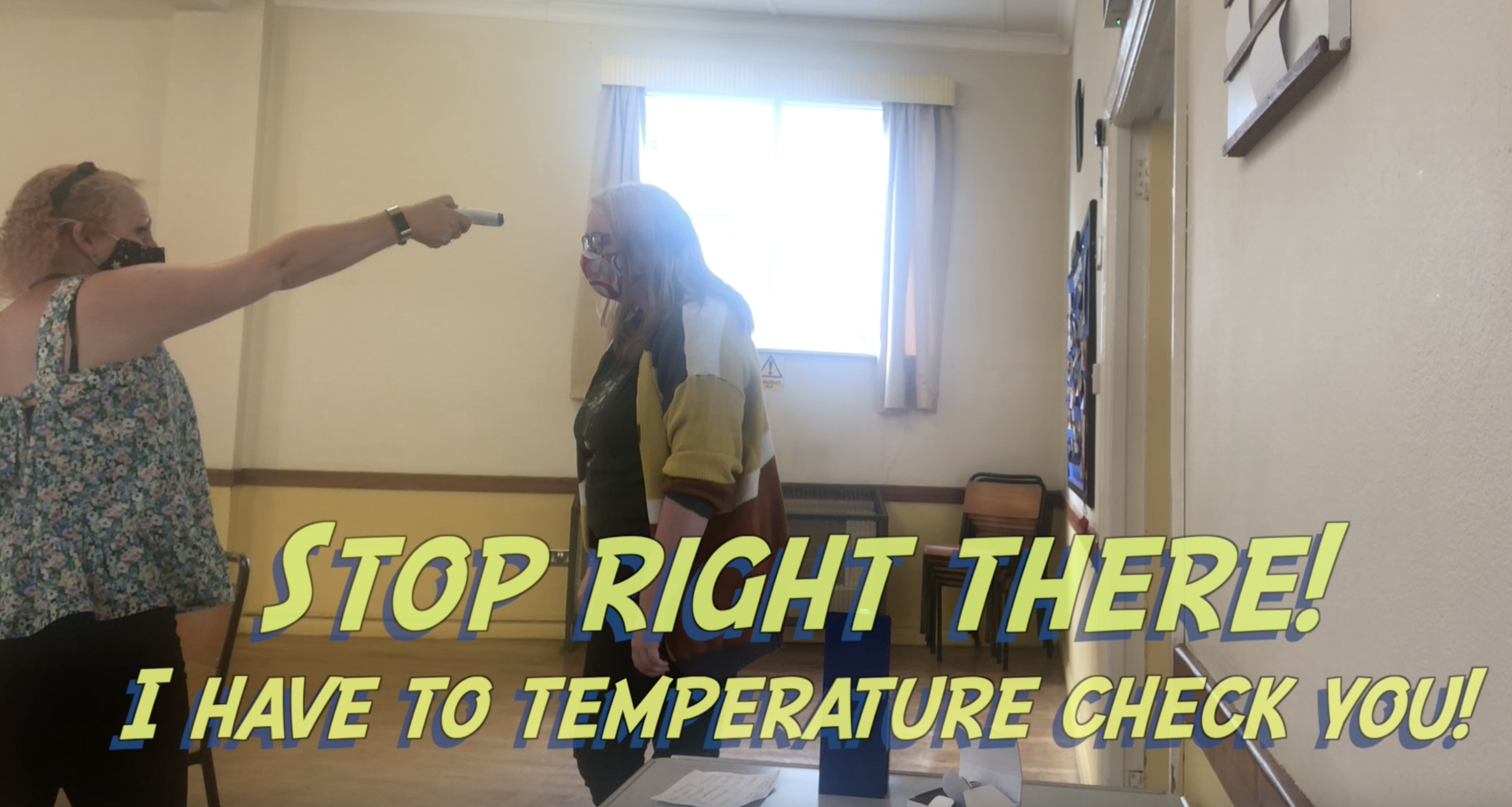 June has seen us start work on several new songs, from the jazzy
Come Fly With Me,
to the wistful
Dream A Little Dream
, whilst also bringing back old favourites from our repertoire, such as
Under The Boardwalk
and
Orange Coloured Sky
. By the time we're able to perform for an audience again, we'll be chomping at the bit to show off everything we've learned during these strange times! We are incredibly proud of the way More Harmony has stuck together throughout the whole Covid crisis, proving that our success as a chorus is down to a solid base of friendship, as well as those gorgeous harmonies we so love to create together.
As we head towards a return to normality (fingers and toes crossed!), we very much hope to be welcoming new singers through our doors! We have lots more songs planned and plenty of exciting opportunities ahead of us. If you are a woman aged 16 or over and you find yourself singing in the shower, crooning in the car or humming round the house, then why not come along and join a group of fun, friendly singers?!
E-mail
us for more details.
Here's to a summer of singing!