We may be halfway through our Easter break at the time of writing, but we've been busy bunnies over the last few weeks!
Before we began our well-earned time off, we made a point of practising everything we've learned so far this year. From the good old standards like
Come Fly With Me
to modern, funky songs like
Price Tag
, it was a great reminder of just how many songs we've got under our belts! We've also been really taking the time to get into the nuts and bolts of those songs, to ensure we know them as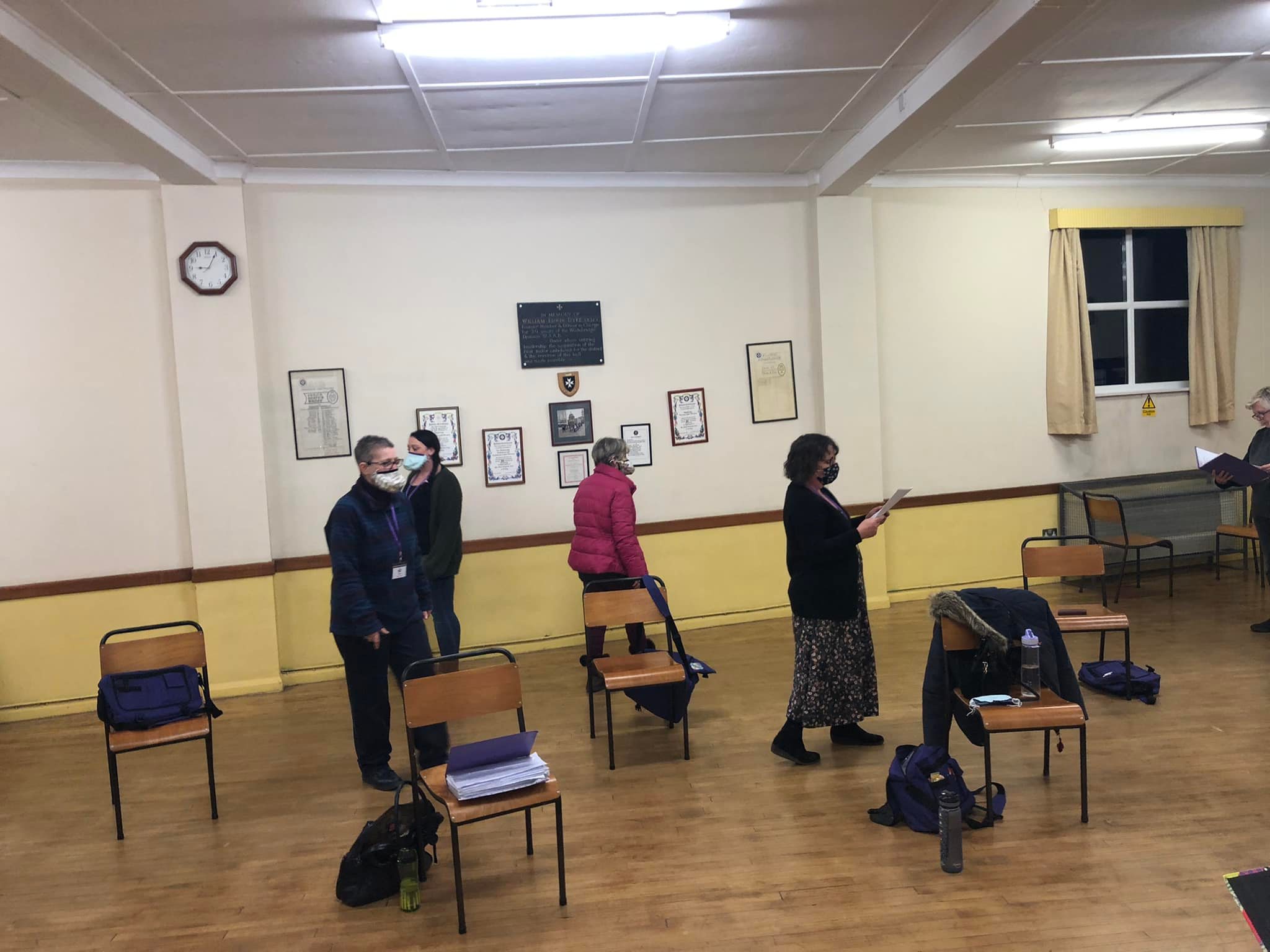 well as possible and can sing them to the best of our ability. Our MD has been going into detail with us, working on specific lines and chords and the improvement in sound has been exceptional! Our AMD even had us walking around Wadebridge Ambulance Hall whilst we sang, recently, to help us with our freedom of movement and performance skills. Yes, we've been working hard, but when it's this much fun, it barely feels like work at all!
With some brand new arrangements coming in when rehearsals restart (from April 28th), as well as the return of a few old favourites, we've got lots to look forward to and although we're all technically on holiday at the moment, we've been enjoying practising the newer songs at home - in between munching on Easter eggs, of course...
Our MD and AMD also went off to Bodmin recently, to plan a "busking route" for us, ahead of our upcoming singing course at The Old Library. We're really excited about planning this event and as soon as an official date is set for both the busking day and the course itself, we'll be shouting (or should that be singing?!) it from the rooftops! Our hope is to gain some extra singers to join our fabulous, friendly chorus and as always, we're especially keen on finding people to join our lower-register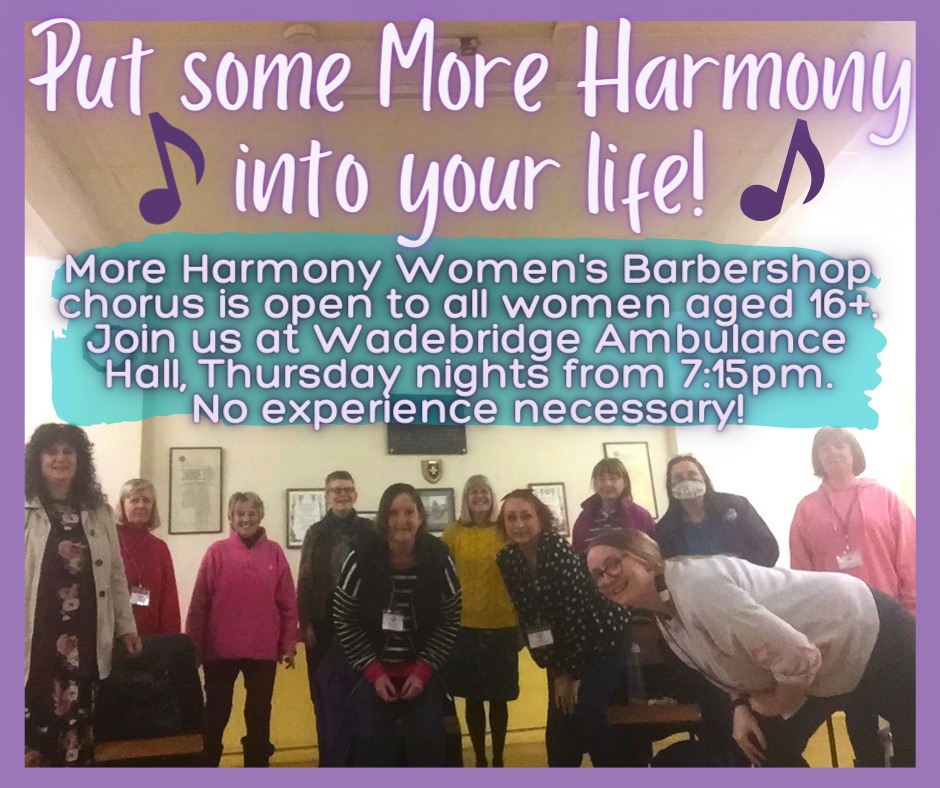 sections, the basses and baritones. So, if you're a woman aged 16+ and you're thinking "I couldn't possibly join a choir, I can't hit those high notes," then don't fret - maybe you can hit those lovely, rich low ones! And if you can, why not give a cappella a try?!
Of course, we're open to singers of all voice-types, so if you feel like coming along to Wadebridge Ambulance Hall on a Thursday evening from 7:15pm (from April 28th onwards), please do come and see what we get up to! We promise a warm, friendly welcome and a cuppa at the end. What more could you want?!
For now though, we've got another week off, to polish the new songs we'll be starting when term restarts (and to polish off our Easter eggs...). We're excited to get back into the swing of things and we'll look forward to sharing more news next month!